Set your SAP PPM Solution up for Success from Day One
sophisTex will ensure the optimal and smooth implementation of your SAP PPM project from day one and provide continuous support throughout the solution's complete lifecycle. With our experts you will significantly improve your time to value and get the most of your SAP PPM solution.
Why SAP PPM?
Efficiently organized projects and portfolios are the backbone of your enterprise success.  Nowadays, the complex supply chains, globalized operations and the pressure to provide a fast market response make it challenging to achieve well managed projects and portfolios. Business processes, project's tasks, people involved, and the associated costs need to always be aligned in order to provide a fast response, achieve maximum transparency,  predict the risks and avoid major disruptions. 
SAP Portfolio and Project Management (PPM) facilitates you with: 
Portfolio management (PPM-PFM): ensure the strategic and operational management of your portfolio from idea generation to project execution. 
Project management (PPM-PRO, formerly cProjects): achieve optimal project structure with detailed components of project's checklist. 
Resource management: based on roles, availability and qualification.
Maximum visibility: have a 360-degree overview of all your project operations at any time.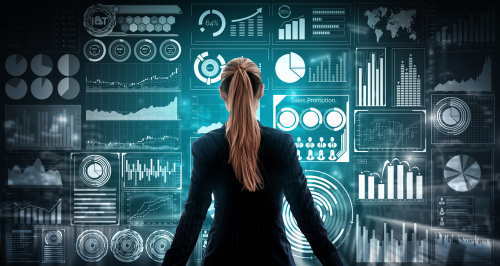 High Level of Industry Know-How
Set your SAP PPM project up for success from day one. Ensure the smooth implementation of your solution. Save time and effort by utilizing the pre-existing industry knowledge which our experts have been gathering through various global projects since 2008, thereby maximize the ROI of your SAP PPM solution. 
sophisTex consulting services will help you: 
Implement and boost the standard SAP functionality to have a hurdle free solution experience.
Build your own SAP solution to be sure it serves your specific business needs.
Achieve a high level of functionality while keeping the project's costs and efforts to the minimum.
Leverage the existing processes and templates to achieve a rapid implementation based on industry's best practices.
Detailed Effort Estimations, Planning & Executing
sophisTex offers very detailed and well-founded effort estimations for your SAP implementation project related to SAP PPM, also including effort estimations for programmatical enhancements needed in ABAP, ABAP OO, WebDynpro/FPM and SAPUI5. 
Depending on the available documentation, we estimate with accuracy buffer factors to give you an effort estimation that is detailed and exact. This enables you to reduce the risk and achieve maximum predictability.
By using pre-defined templates, calculations based on our business independent development experience and by asking the right questions we give you the effort estimation for safe budget planning and negotiations with your supplier at eye level.
We offer fix-price projects for all topics as well as time & material invoicing, always charged by the hour.