References
Customers and partners are in the center of the sophisTex universe. With our support, dozens of SAP PLM projects have succeeded, on time and on budget.
ADM WILD (former WILD Flavours) boosts Recipe Development with sophisTex Generic Recipe Calculations
ADM WILD is a worldwide acting producer of natural ingredients for food products.
The challenge for ADM WILD was the calculation of different physical and chemical properties for their products to fulfill customer requirements and ensure legal compliance. ADM WILD switched from a customer specific Z-application to the sophisTex Generic Recipe Calculations solution which enhances the standard SAP PLM 7 Recipe Development based on ECC6.0 EhP 7/8 or S/4HANA (any build)
Together with sophisTex experts, ADM WILD managed to smoothly implement sophisTex Generic Recipe Calculations solution as well as SAP PLM Recipe Development functionality. As a result, with the support of sophisTex consultants ADM WILD applied and enhanced the standard the SAPM PLM  functionality and increased the ROI of their SAP solution.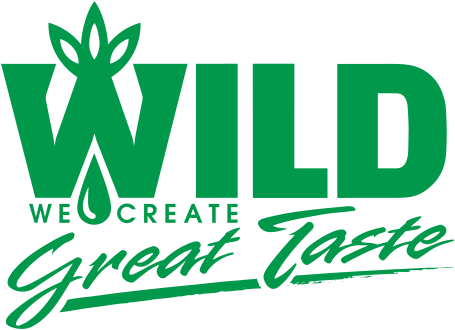 Custom Development Project References
Project Description
Project Role
Year
Person Days
Industry
Technology
Used SAP Components
Mobile enablement of project management application
Solution Architect, Technical Lead
2019-2020
90
Food & Nutrition
ABAP OO, Gateway, Fiori Elements,
SAP Portfolio & Project Management (PPM-PFM & PPM-PRO), BRF+, oData Gateway
Agile Development on SAP
Technical Design, Solution Architect, Developer
2018-2020
450
Services

CI/ CD on ABAP, TDD, Distributed Version and Code Control

SAP NetWeaver / S/4 HANA Core, DevOps
Project Management for internal strategic rollout-projects
Solution Delivery, Architect, Developer
05/2019-ongoing
130+
Industrial goods, chemical goods
ABAP OO, Gateway, Fiori/UI5
SAP Portfolio & Project Management, SAP NetWeaver, oData Gateway
Master data distribution hub (add-on solution)
Solution Delivery, Architect, Developer
06/2019 - 04/2020
460
Cross-industry
ABAP OO, IDoc, Gateway, Webservices. Transformations
SAP NetWeaver, S/4 HANA Core, ALE, oData Gateway

Change Management customer specific SAPGUI/Dynpro solution

Architect, Developer
09/2009- 2020
680
Pharmaceutical
ABAP Classical Dynpro (SAPGUI), ABAP OO
SAP Business Workflow, SAP ECC (ERP)
Product rollout / Project management for accessories
Architect, Developer
2018-2019
190
Automotive
ABAP OO, Gateway, Fiori/UI5
SAP Portfolio & Project Management (PPM-PFM), NetWeaver oData Gateway

Packaging Material Management based on SAP PLM 7 PSM including Document, Material and MBoM WebUI

Architect, Developer
04/2013 - 09/2014
200
Pharmaceutical
ABAP OO, ABAP WebDynpro, Backend, Floorplan Manager (FPM)
SAP ECC (ERP), SAP PLM 7 PSM, SAP PLM 7.x WebUI, SAP PLM iPPE

Change Management based on SAP PLM 7 Engineering Record + WebUI

Architect, Developer
04/2013 - 01/2014
220
Automotive
ABAP OO, ABAP WebDynpro, Floorplan Manager (FPM)
SAP PLM 7 ACM, SAP PLM 7 Engineering Record, SAP PLM 7.x WebUI

Customer specific enhancements in SAP Easy DMS

Architect, Developer
09/2013 - 11/2013
40
Energy industry
ABAP Classical Dynpro (SAPGUI), ABAP OO
SAP ECC (ERP)

Recipe Development customer specific developments in Specification Database, Recipe and Labeling

Architect, Developer
10/2013 - 11/2014
500
Food industry
ABAP OO, ABAP WebDynpro, Floorplan Manager (FPM)
SAP ECC (ERP), SAP PLM 7 Recipe Development, SAP PLM 7.x WebUI

Custom developments (functional & process enhancements) for several SAP PPM systems

Architect, Developer, Project Manager
04/2014 - 12/2016
340
 
ABAP OO, ABAP WebDynpro, Business Rules Framework Plus (BRF+), Floorplan Manager (FPM)
SAP PPM 6.0/6.1

Proof of Concept for legacy master data migration to SAP PLM with SuiteOnHANA

Architect, Developer
08/2014 - 11/2014
90
Automotive
ABAP OO
SAP ECC (ERP), SAP HANA

BOPF Wrapper for SAP MDG-M

Architect, Developer
05/2015 - 05/2015
110
Automotive
ABAP OO, Business Object Processing Framework (BOPF)
SAP ECC (ERP), SAP MDG-M

Extensive enhancement of SAP Retail including warehouse, supplier and store management.

Architect, Developer
05/2015 - 11/2016
250
 
ABAP Classical Dynpro (SAPGUI), ABAP OO, ABAP WebDynpro, Backend, Floorplan Manager (FPM)
SAP Retail

Product Phase-In Process Implementation

Architect, Quality Manager
05/2015 - 05/2016
620
Automotive
ABAP OO, ABAP WebDynpro, Business Object Processing Framework (BOPF), Business Rules Framework Plus (BRF+), Floorplan Manager (FPM)
SAP Business Workflow, SAP ECC (ERP)

Rollout management based on sophisTex process framework.
 

Architect, Developer
08/2015 - 12/2015
60
Industrial Engineering
ABAP Classical Dynpro (SAPGUI), ABAP OO, Backend
SAP ECC (ERP)